Let me just start this by saying that I am SO jealous of my hubby. I have ALWAYS wanted to go to Disneyland ON my birthday and my lucky hubby got to do just that this year. Friday was Ryan's 33rd birthday and to celebrate we decided to go to the Happiest Place on earth. Lucky for us we hadn't used our free passes from Volunteering waaaay back in February, so it was an easy choice. We drove over to Anaheim thursday night and thats when our adventure started. We made a restroom stop in Blythe and as I was walking in to the convenient store I noticed two homeless men rummaging through the garbage collecting things. I felt so sorry for them that I gave each of them $5 to get something to eat. No sooner had I handed them the money and they were inside buying booze with it. I have to say that I was a little irritated but I guess they had a good night thanks to me. Our saga continued when we checked into our Hotel. We got our room key and made our way up to the 18th floor. Immediately upon entering the hotel we could see the fireworks and laser show going off at Disneyland so we ran to the window. After a minute or so we turned on the lights and looked around the room and noticed that someone's stuff was in the room... AWKWARD!! We hightailed it back downstairs and got another room. We realised after we were in our new room that Ryan had thrown our bag of goodies in the old room when we first walked in. We got so excited about seeing disneyland and then ran out of there so fast when we saw it was someone elses room that we forgot it. So if you were staying at the Doubletree in room 1816, YOUR WELCOME! After a good nights rest we headed off to Disneyland for the day Friday!!!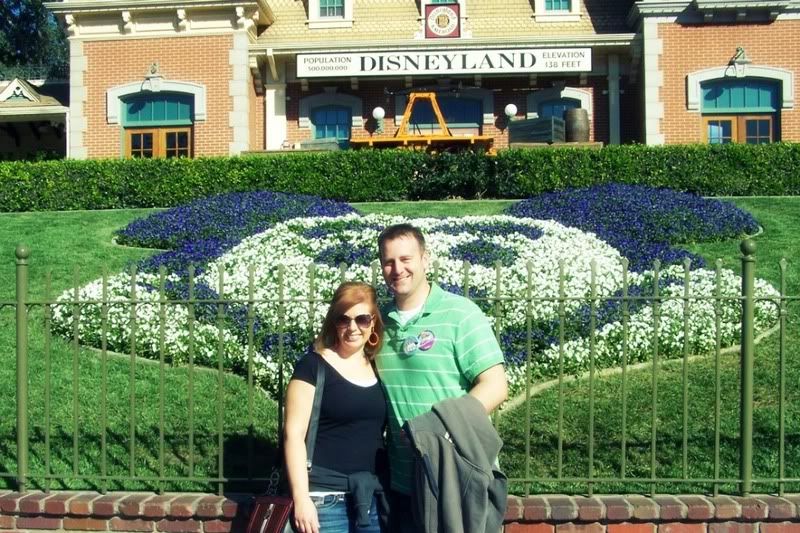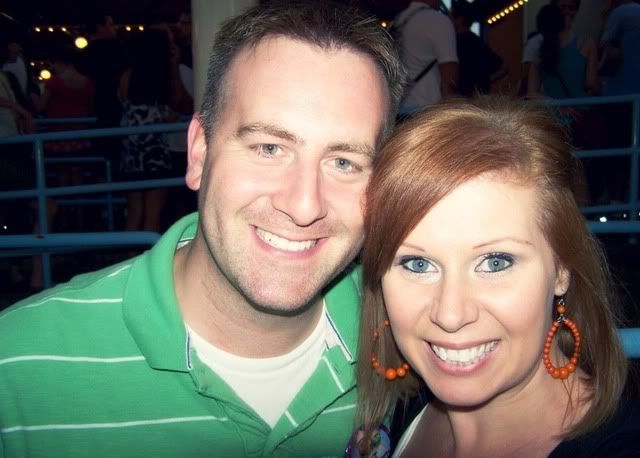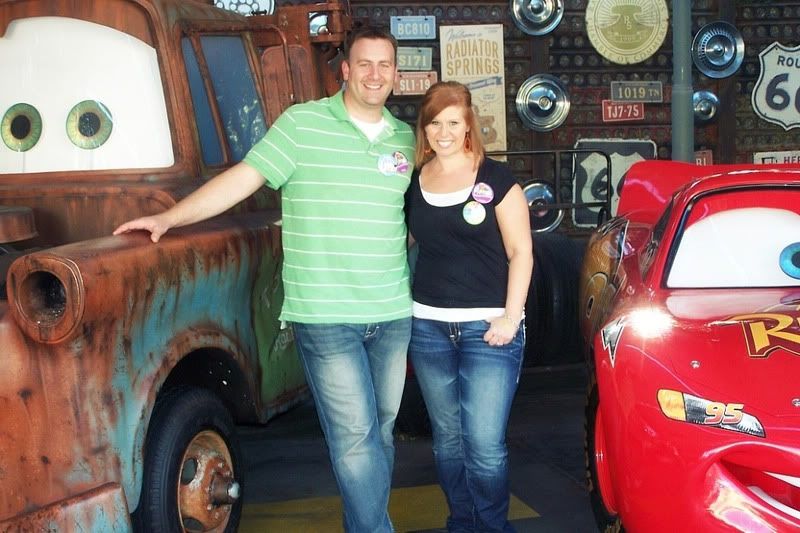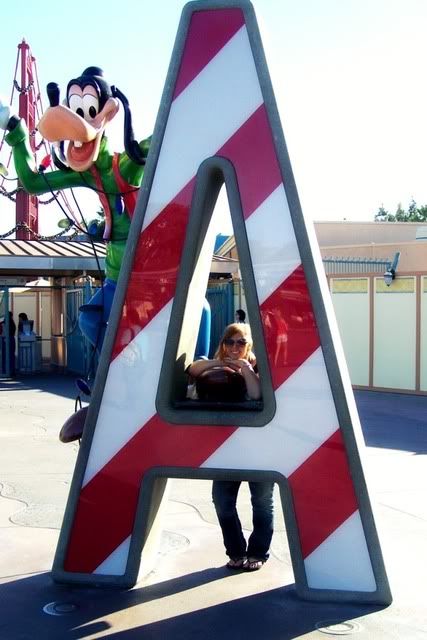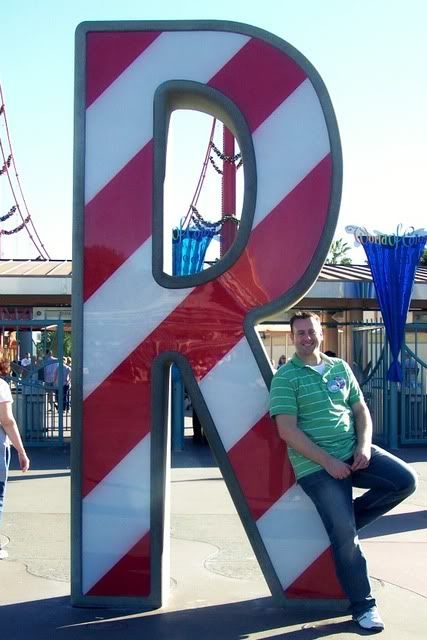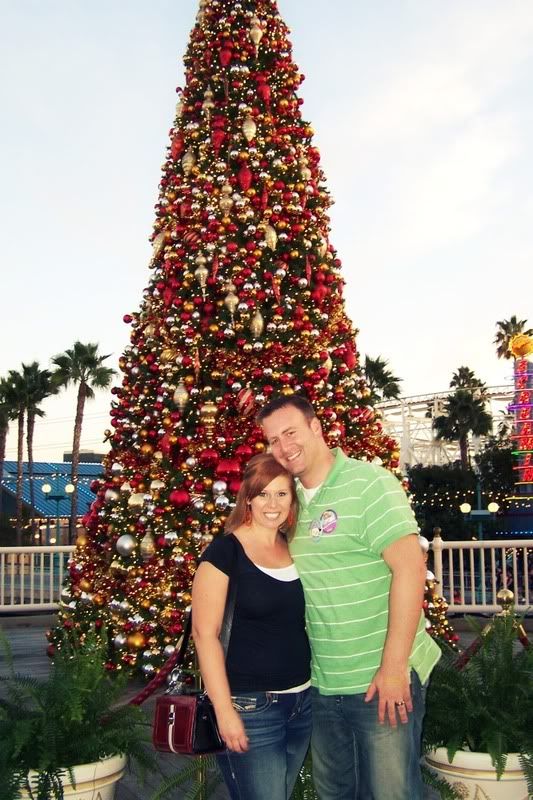 Possible Christmas card pic???
They had just started setting up Christmas stuff while we there. I was bummed that it wasn't already all done because I LOVE Disneyland at Christmas time. We had a great day except we got stuck on the Indiana Jones ride which caused us to miss World of Color at California Adventure. All in all it was SUPER fun and I can't wait to go back.
_________________________________________________________________________________________________
On Saturday we went to Venice Beach and rented bikes and road along the beach. Venice is always a good idea because its a great place to people watch. After that we went to Roscoe's Chicken n Waffles in Hollywood for some gooood food. We were the only white people in the place which cracked me up. The food was awesome, as always. We drove around Hollywood for a bit then headed out to Riverside to stay with our friends Eric and Courtney Bostock. We stayed up well past the time change Sunday morning chit chatting. Thanks for letting us stay Eric & Courtney, we had TONS of fun!